The Heart of a Hero
When all hope is lost, heroes will rise.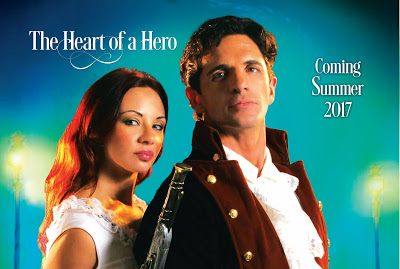 What if your favorite superheros had Regency-era doppelgangers? And what if a group of them were recruited by the Duke of Wellington to gather intelligence for him during the Napoleonic Wars while they protected their own parts of the realm?
You'd get The Heart of a Hero series.
Nine authors are bringing nine full-length novels to you this summer, each telling the story of a man or woman who is a hero in all senses of the word.
---
No Rest for the Wicked
by Cora Lee
If one person can change a city, eleven can change the world.
A solicitor by day, Michael Devlin spends his nights protecting the people of The Liberties...until his estranged wife turns up with a summons from Sir Arthur Wellesley. A spy for Sir Arthur, Joanna Pearson Devlin has been tasked with escorting Michael to Cork to join Wellesley's intelligence gathering ring. Can Michael and Joanna learn to trust each other again and help Sir Arthur fight Napoleon?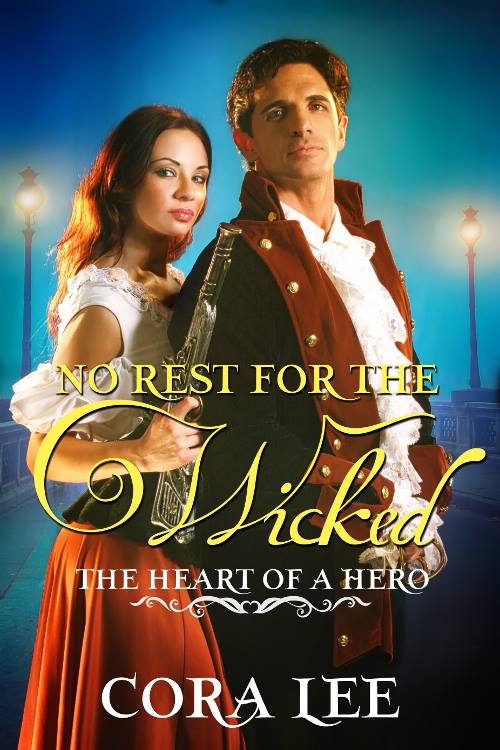 Only a Hero Will Do
by Alanna Lucus
Summary:
A beautiful, feisty heiress. A dashing, enigmatic, ex-army captain. They must work together to defeat dark forces threatening Britain's monarchy. Elizabeth Atwell can break any code—but will she also break Grant Alexander's heart?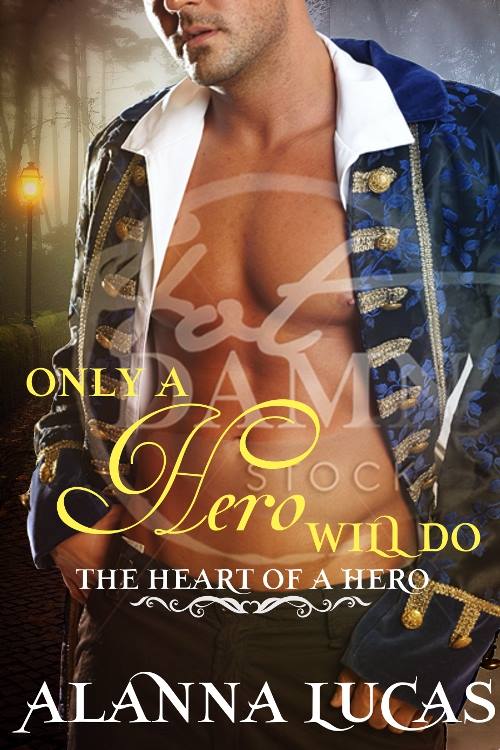 Once Bitten
by Aileen Fish
Summary: When his uncle is killed by French spy Jean Boiselle, Lord Adam St. Peters seeks revenge. Hearing the spy is an actor in a local theatre troupe, Lord Adam changes his focus from financial concerns and Parliamentary business to become a critic of the arts. Yet at every turn, family friend Miss Mary Jane Watson interferes. Is she working for the spy? If not, perhaps she'll pretend to be his fiancé to give him even more access to Boiselle.

Believing she's found the only man who can appreciate her passion for the stage, Mary Jane eagerly accepts Lord Adam's request to help him expose Boiselle. At first, the young lord appears shy and unassuming, but the more time they spend together, the more he seems to be falling in love. A younger son of a duke would never be allowed to marry an actress, but Mary Jane has never spent much time worrying about what Polite Society says. Unable to hide her feelings any longer, she pushes him to declare his attachment to her.

Once he realizes the game has changed, can Lord Adam elude this beautiful distraction, or will their pretend romance trap Lord Adam in the silky web of love?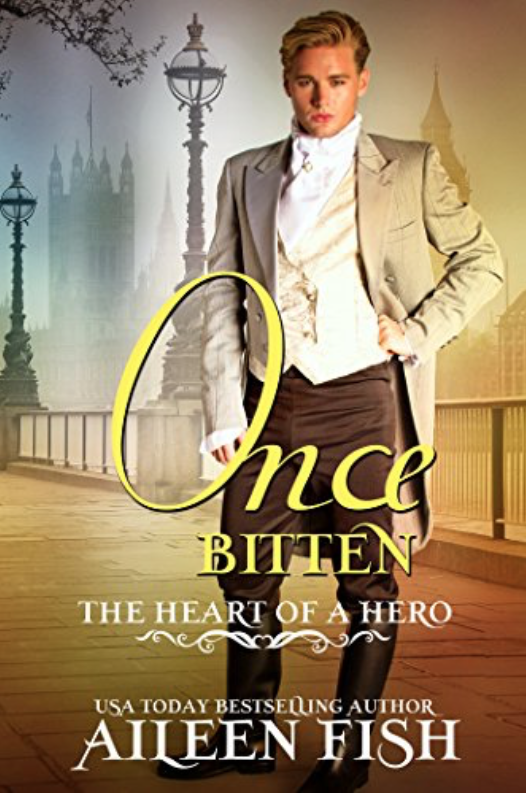 Lightning Strikes Twice
by Jillian Chantal
Summary:
Hester (Hetty) Hale is not like other girls of her age. She's already fallen in love and has no desire to make the rounds on the marriage mart. The problem is she's chosen a man of science. One her father would never consider a suitable match. There's another unsurmountable issue: the man acts as if she's invisible.
Laurence Fortescue is not all he seems. On the surface, he's a lecturer at Oxford with a scientific mind. Hetty's father admires his work and allows Laurence to use his personal laboratory for experiments. Laurence tolerates the girl hanging around but rarely notices her as he's wrapped up in his tests.
When she's struck by lightning recreating Ben Franklin's experiment and a gentleman she hates is allowed to court her, she turns to Laurence for assistance. Assistance he's willing to give as that gentleman is someone he suspects is a spy for France.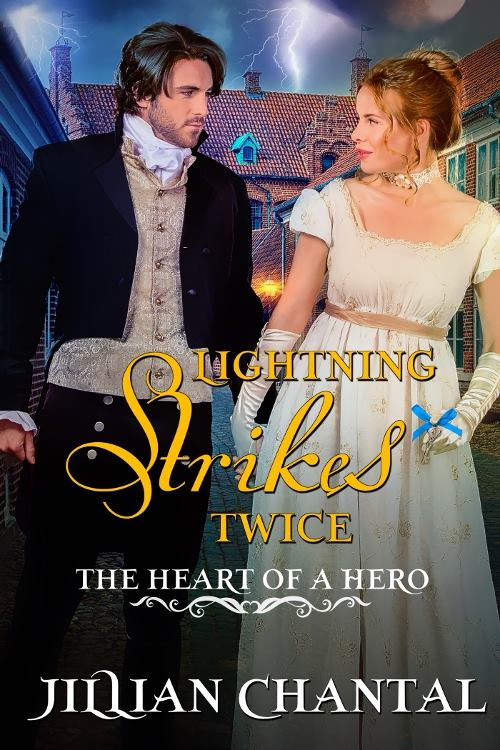 No Hiding for the Guilty
by Vanessa Riley
Released: August 3
Summary:
The military leaders of the fraught Almeida Seige are dying, but not fast enough for a chef with a grudge to bear and axes to sharpen. Using her position as cook to the famed inventor, Lord Hartland, Isadel Armijo learns that one of the butchers responsible for slaughtering her family will sup at Hartland Abbey at month's end. The chef is determined to serve the guilty man his last meal, one with a cake possessing a controlled detonation so she can watch him die. Only one person can teach her how to whip eggs with black powder, Wellington's hulking explosives expert, Hugh Bannerman. Can she convince the recluse to return to society to help avenge her family with a dessert to-die-for?
With his soul in torture for the lives his actions have decimated, Hugh Bannerman is convinced his sins have manifested into leprosy. As the surviving member of his family, how can he take his place in society knowing his uncontrollable anger increases the spots discoloring his skin and puts others at risk? No, he'll remain in hiding until the Almeida Killer finds him or the incorrigible chef Isadel causes too much trouble, concocting a deadlier course, one part hope, a sprinkle of crazy, and a maddening sauce of desire. Can two very different people find the recipe to right the wrongs of the past or forever remain prisoners to guilt?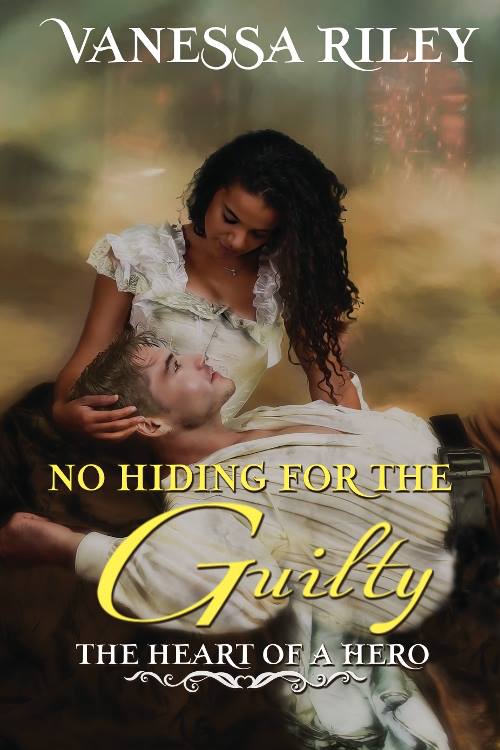 Isadel's Song:
Isadel's Song - Wells
"Wells" (ca. 1724)
Words by Isaac Watts, 1674-1748
Music by Israel Holdroyd

1.
Life is the time to serve the Lord,
The time t'insure the great reward;
And while the lamp holds out to burn,
The vilest sinner may return.

2.
Life is the hour which God has giv'n
To 'scape from hell, and fly to heav'n;
The day of grace, when mortals may
Secure the blessings of the day.

3.
The living know that they must die,
But all the dead forgotten lie;
Their mem'ry and their sense are gone,
Alike unknowing and unknown.

4.
Their hatred and their love are lost,
Their envy bury'd in the dust;
They have no share in all that's done
Beneath the circuit of the sun.

5.
Then what my thoughts design to do,
My hands, with all your might pursue;
Since no device, nor work is found,
Nor faith, nor hope, beneath the ground.

6.
There are no acts of pardon past
In the cold grave, to which we haste;
But darkness, death, and long despair
Reign in eternal silence there.
The Marquis of Thunder
by Susan Gee Heino
Summary: Threatened by violence and storm...
Miss Seraphina Janesley has her hands full. There's war on the continent and a Luddite uprising in the village. The river has flooded, Papa is ailing, and her roof has blown off. Now their landlord--the scandalous Marquis of Thunder--plans to host an orgy in their crumbling home! What on earth is she going to do? She'll make a bargain with the Marquis, of course. A bargain that might cost her dearly.

...what she needs is a Hero.
Lord Thorston--called the Marquis of Thunder by those who know his reputation--is not simply here for a wild party. He's come to unmask a spy. As part of a secret organization, Thorston is working to protect the crown from those who conspire against it. Is Miss Janesley one of these foes? He'll have to get close to her to find out. In the end, though, will he be able to betray her, or will the gathering storm in his heart prove too much even for him?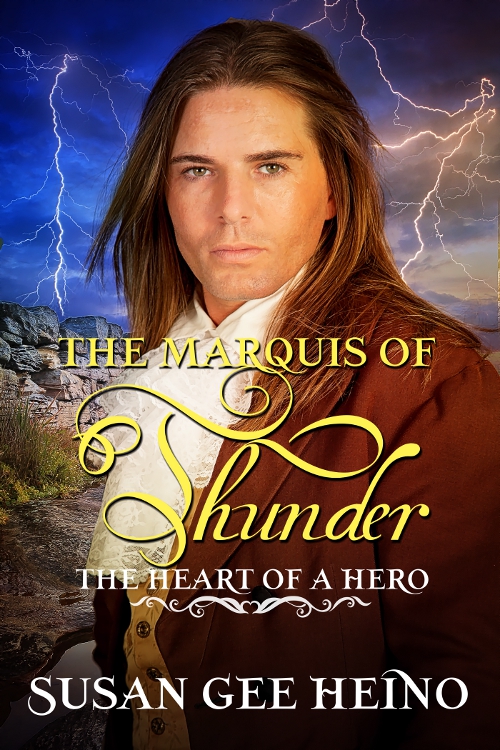 The Good, The Bad, And The Scandalous
by Cora Lee
Sarah Shipton's life is crashing down around her. Six months after her father dies, her mother confesses that the bookstore he owned is failing and they will have nothing to live on when the month is out. So when the Earl of Hartland compromises then offers for her, Sarah agrees to the marriage—he can take care of her and her mother for the rest of their lives, and with her reputation in tatters she won't get another chance. But marrying Hart throws Sarah from the frying pan of imminent poverty into the fire of a world filled with science and peril she never knew existed. How will she reconcile the knowledge that someone wants her dead with her opulent surroundings? Can she find the courage to fight for her life...and Hart's?