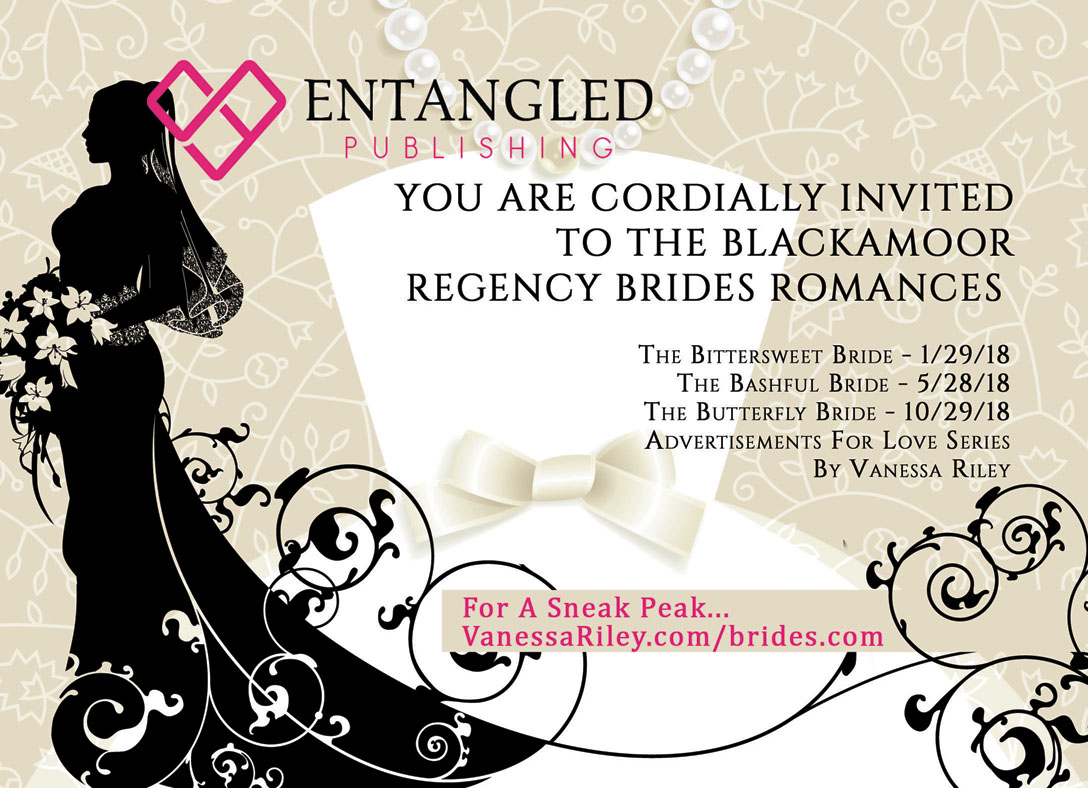 An exciting series, Advertisements For Love, by Vanessa Riley from

The Bittersweet Bride - 1/29/18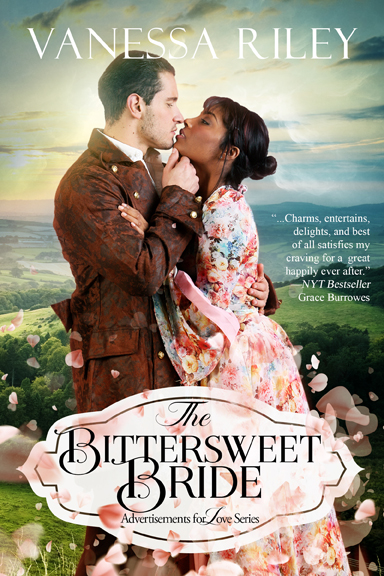 A widow must marry to protect her son but her newspaper advertisement groom is her worst nightmare, a scorned lover she hoped had stayed dead, buried with the past. Read an Excerpt
Praise for the Series:
"The Bittersweet Bride charms, entertains, delights, and, best of all, satisfies my craving for a great happily ever after." - NYT Bestselling Author, GRACE BURROWES
"A riveting, beautifully written, exquisitely detailed historical romance. Riley's characters are unique, realistic, and compelling, and readers won't want to put the book down before reaching Theodosia and Ewan's happily ever after." - ALYSSA COLE, author of An Extraordinary Union
"This book wrapped my heart from page one and didn't let it go until long after I finished The End. Vanessa Riley is a true and unique talent you should not miss." - LAURIE ALICE EAKES, Author of True as Fate
"Infused with sumptuous historical descriptions and brimming with vivid, memorable characters, The Bittersweet Bride is a powerful and poetic gift for fans of Regency romance." - LENORA BELL, author of How the Duke was Won
"Vanessa Riley delivers an intriguing, tension-filled premise. In The Bittersweet Bride, an unlikely couple torn apart by past betrayal and prejudice are drawn back together in a compelling story of undying romance and second-chance love." — JULIE KLASSEN, Author of The Maid of Fairbourne Hall

The Bashful Bride - 5/28/18
When When a newspaper advertisement for a bridegroom nets London's most famous actor, a shy, sheltered heiress risks all to be with him in a mad dash to elope, escaping her overbearing family's plan for an arranged marriage. But does the actor with the voice of honey have far too many secrets to make a safe happy match?

The Butterfly Bride - 10/29/18
A social butterfly mistakenly awakens in the arms of a reluctant widower and seeks a convenient marriage via a newspaper advertisement to hide from a determined killer.

A Bittersweet Moment -Prequel to Story, Short Story - 3/08/18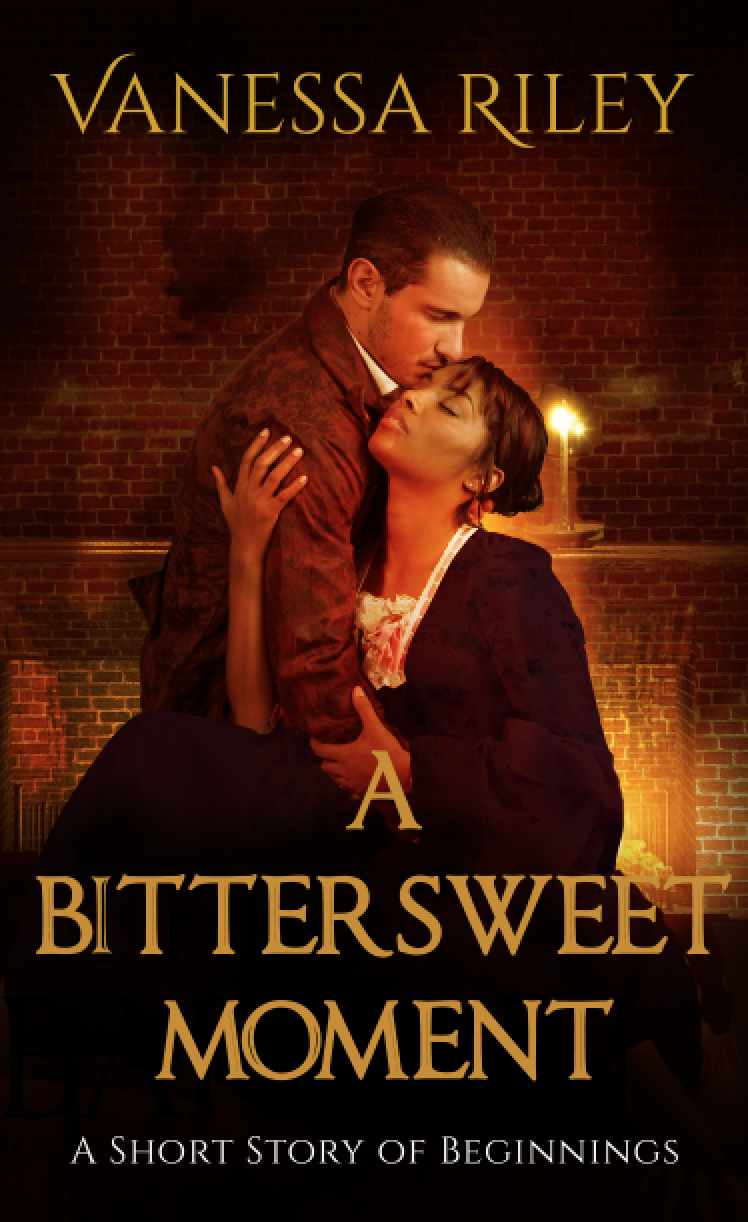 A second son must find his place in the world, but can he trust his heart and not the heavy-handed antics of his father, the Earl of Crisdon.
How did Vanessa come up with the idea for this series?
During the 1800s, placing an advertisment in a newspaper like the Morning Post for a marriage of convenience was a suitable way for single men and women to find a mate. For those new to the area or if the person had particular circumstances, like widowhood, small charges, etc. which could preclude a normal courtship, they could turn to advertisements.
Editorial charicatures focused on the prevalent themes or societal worries of the times. A Woodward Devlin print from 1803, called Advertisement for a Wife, shows a man surprised by the respondents to his marriage advertisement with one of the ladies being a Blackamoor.
Here the An Advertisement for a Wife a Woodward Devlin print from 1803.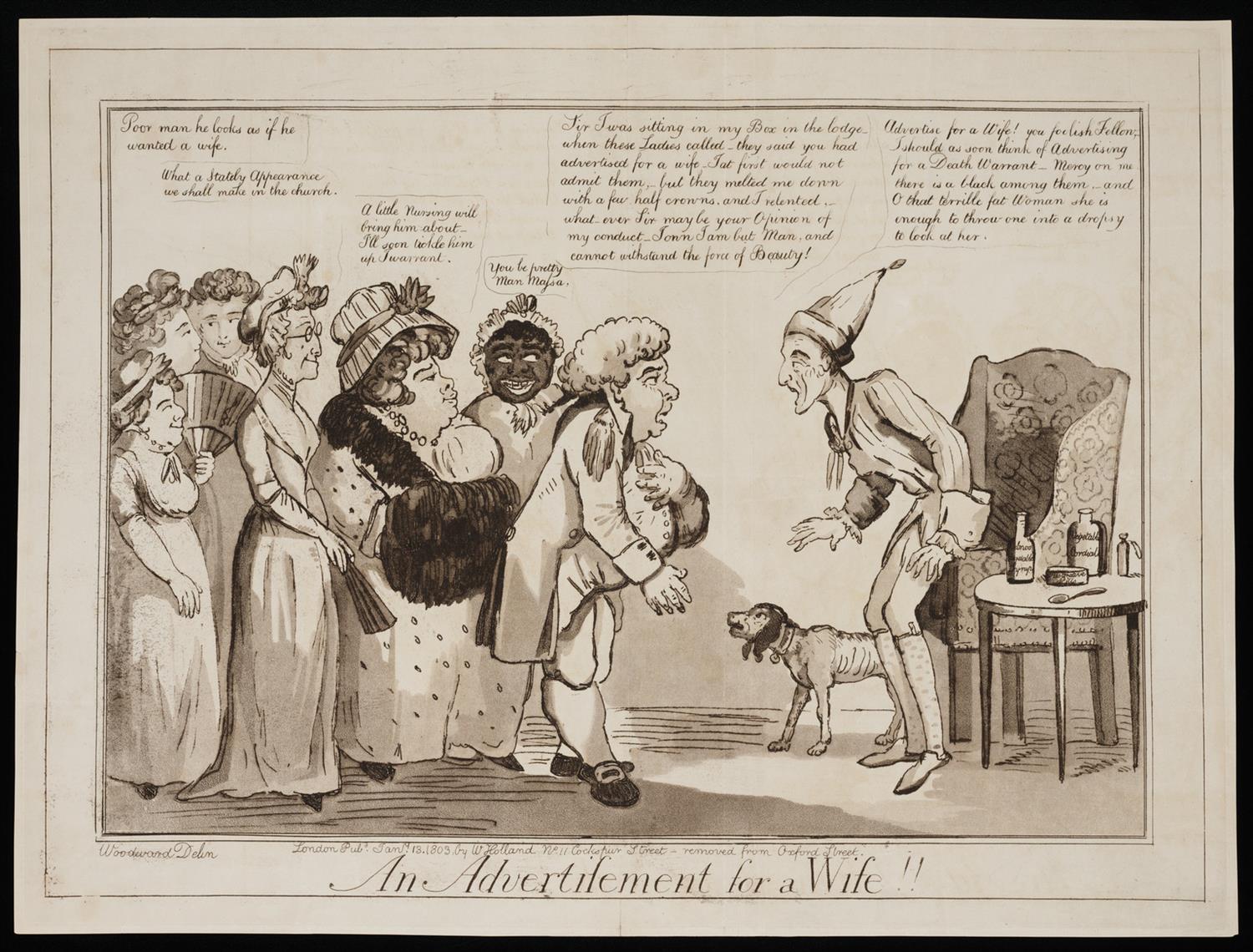 Yet, what if you were a girl part of the 10,000 free blacks and mulattoes living in London and you've amassed wealth from the merchant class? A regular match won't due. Would you seek an advertisement for a marriage of convenience to meet eligible bachelors? Instead of being the butt of the joke as portrayed in this cartoon, what if you were the victor in control of your destiny? Thus, the series, Advertisements for Love was born.
Here are some actual ads placed from 1805-1815 in London's Morning Post.